One of the best Box strapping manufacturer, supplier and exporter in Ahmedabad, gujarat, India
Pooja Plastics is an ISO 9001:2008 Certified Company. Quality is our core focus. We care for the quality of our products because we know that quality is mirrored via the performance of our products. Hence we maintain quality at every stage of our production processes. We adhere to international standards of quality for making our products. We procure only high grade raw-materials for fabrication our products. PP box strapping is a well –know provider of colour tape the offered range of colour tape is characterized by high tensile strength specially formulated aggressive, water resistance acrylic color .This color tape offered by us bonds well on all surface has good moisture resistance available in many other colors form. This Tapes are made of color tapes as with adhesive acrylic water based color also available in yellow, blue, green, off white, orange, black, and many more color as per the request of the client.
Our products like Fully Automatic Box Strapping, PP Semi Automatic Box Strapping and PP Strapping Bands are repeatedly and frequently imported by countries like Nigeria, Ethiopia, Egypt, South Africa, Japan, North Korea, South Korea, Germany, Turkey, France, Mexico, Canada, Brazil, Colombia, Argentina, Qatar, UAE, and Saudi Arabia due to their reasonable pricing and excellent features like Reliable performance, extraordinary tear resistance, Water proof, excellent abrasion resistance, weather resistance, dimensional precision and least creep etc.
Pooja Plastic Industries is well-known among the industries not only in India but several nations across the world. This is because we manufacture our products in accordance to the international standards of quality. We take utmost care for maintaining the quality of the product right from the procurement of the raw-material till the dispatching of the final product. Apart from these, we quality test the products on vital parameters before supplying them to the clients.Our Offered Range of Box Strapping Machine which are equipped with belt and roller drive and mechanical pressure adjuster for high speed of strapping at our vendor's side. This machine is used for strapping machines is manufactured using high grade raw material and modern machines in strict compliance with industry norms also used for secondary strapping ,cartons, wooden boxes etc. Easy to handle, proper functionality.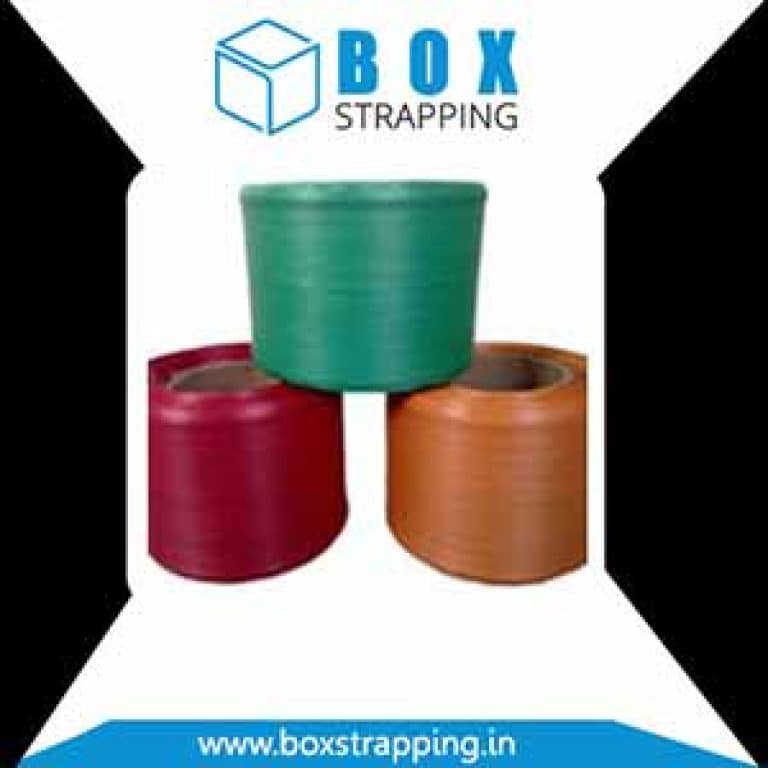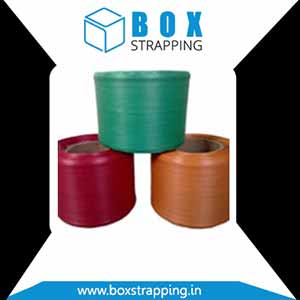 We are pleased to introduce ourselves as the chief manufacturers and suppliers of an extensive array of extruded plastic products which incorporates Fully Automatic p.p. strapping band, Semi Automatic p.p. strapping band, PP Strapping Bands, Anti Static LDPE Bags, Anti Static HM Bags.
Our box strapping products have outstanding aspects which are very vital for a quality plastic strapping product such as Highly Flexibility, High Tear strength, Resistance to harsh weather, resistance to snipping, extraordinary finishing, temperature resistance, high durability, excellent strength, Water proof property, Light weightiness, Shrinkage proof, reliability, minimal creep, high dimensional precision etc.
Beside these features our products are extremely qualitative and very affordable. Hence, our products are hugely demanded in the domestic and international market. Manufacturer of Strapping Machine – Fully Automatic Box Strapping Machine, Semi Automatic Box Strapping Machine, Table Top Strapping Machine offered by us.
WHAT IS BOX STRAPPING MACHINE
Strapping Is the process of applying a strap to an item, box, container, etc also known as Bundling, Banding to combine ,reinforce, hold, or fasten it. Strapping is most commonly used in the packing, strapping industry. Paper strap is used to strap paper products for industrial processes. This allows the bunch to be introduced into the procedure without the need to cut the straps, which can lead to the product lessening apart in advance. These Machine Automatically strap and joins both ends of the strap around the box , by heat seal. These Semi Automatic Box Strapping Machine are used in binding, paper cartons, wooden boxes using PP straps as High Table and low Table models are accessible to set various manufactured goods strapping requirement.Strapping is most often used in absolute straight or vertical bands. Edge protector are used to help spread the load at corners and lessen damage to the load by the tensioned strip. Strapping can also be used in loops attached to holding locations on rail cars, skids, etc. Our Offered range of PP Box Strapping , Machine, PP Box Strapping Roll, is available in various forms as made from pure environmental friendly material with odour less of colour. PP strapping are durable ,high strength functionality with multiple utility easy compatibility with auto -strapping and semi-automatic machine has made it a popular in the market.To meet the assorted wrapping needs of our different customers we are making accessible high quality and durable packaging straps that can be used efficiently for multitalented packaging purposes. It is offered in different colors, lengths and widths as per the specification of the customer. These strappings are appropriate for on-line strapping of boxes, unitized packs, cartons and other related products. We are also offering our clients with the provision of printed strapping rolls that are as per their requirement. The customized printing of logos and trademarks in desirable color combination gives an added features.
Backed with years of experience and professional we offered an exclusive PP Box Strapping Roll is used for various packing purpose for different industries, as it is manufactured using superior quality Polypropylene in combination with technology properly uniformed material before manufacturing is checked and , after manufacturing this Strapping packing Roll is also pass through quality check on various parameters. This Rolls is available in various forms, sizes, shapes, colors, design, Exclusive PP Box Strapping Roll, PP Box Strapping Machine, Box Strapping Roll are Tear resistance, smooth finish, Durable texture. To Meet various types of requirement of Client can buy this at reasonable price.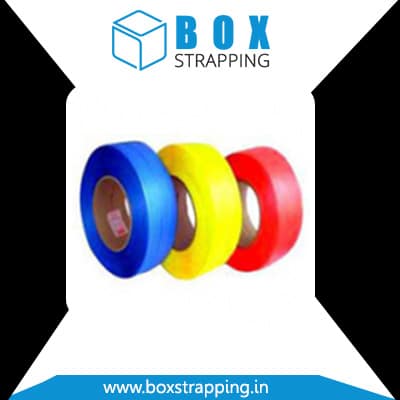 Bundling items together for handling and consignment
newspapers, pipe, lumber, Box strapping, etc.
Attaching items to pallets, skids, and crates
support wooden boxes, crates, and corrugated boxes, such as gaylords
Attaching items to flatcars, flatbed semi-trailers,
Securing a unit load of bricks, packaged glass, metal parts, etc.,
Closing ridged boxes and transport containers
Securing coils of steel or paper,
Holding bales of agricultural crop or textiles Load securing items with in inter modal containers, boxcars
Pooja Plastic Manufacture, Supplier, Exporter of Box strapping Roll, Shrink Bag, Automatic Strapping, tapping machine, Fully automatic machine these product is well known in the market among the client for their reliability, durability, and high performance for various features as colours, strength,sizes, etc is easily available in the market. PP Strapping is an alternative packaging solution to steel strapping  this is also cost saving  with economical cost, impact resistance, printing is possible on PET strapping, as it is safe to use as no sharp cutting  edges are not prominent in steel strap will not cut or damage product .  as it is safe to use as user does not spring back when removed , reduced risk of injury while handling PP strapping packing solution. This PP strapping is elongation recovery and in elastic form is strechable to their original position.
Paper Core: 75 MM ID x 165 MML
Packing: 4 to 10 Rolls in One raffia bag
Colors Available: Transparent, White, Red, Blue, Green , Yellow, Black
%Variation : +/-5% in length & width
For Fully Automatic PP Box Strapping.
Paper Core: 200 mm ID x 190 mm L
Packing: Two Rolls either in Box or in Bundles
Printing: Single Color on line printing facility is also accessible
Colors: offered in Transparent White as well as Other Colors
Variation: In length +/- 3% & In Thickness -0.05 mm
| | | |
| --- | --- | --- |
| Fully Automatic Box Strapping | Semi Automatic Box Strapping | PP Box Strapping |
| Semi Automatic Box Strapping India | Fully Automatic Box Strapping | PP Strapping Bands |
| Semi Automatic Box Strapping | LDPE Shrink Bags Manufacturer | Box Strapping Supplier |
| Box Strapping in India | Semi Automatic p.p. strapping band | PP Box Strapping |
| Box Strapping India | Anti Static LDPE Bags | Fully Automatic p.p. strapping band |
| PP Box Strapping India | PP Box Strapping Supplier | PP Box Strapping Exporter |
Our Depth Knowledge and engineering expertise enable us to offer a notable range of Box Strap. As per the various needs of our client, we provide it in different lengths, other specification. To meet the cutting edge technology and quality approved specification as strap is highly demanded for its unique features is made form Polypropylene.This Box Strapping is highly demanded by our clients for its unique features among our patrons, such as vibrant colors, durability, long lasting.
Excellent Finish
Vibrant colors
Durability
Flexiblity
Paper Core: 75 MM ID x 165 MML
Packing: 4 to 10 Rolls in One raffia bag
Colors Available: Transparent, White, Red, Blue, Green , Yellow, Black
Colors Available: Transparent, White, Red, Blue, Green , Yellow, Black
%Variation : +/-5% in length & width
For Semi Automatic PP Box Strapping
Paper Core: 200 mm ID x 165 mm L
Packaging: Two Rolls / Box or Two Rolls / Bundle
Printing: On Line Single Color printing (customizable)
Colors accessible: Transparent, White, Red, Blue Green etc.
  %Variation : +/-5% in length & width